Dead Days
from fan-favorite, CLOCKUP, with a scenario penned by the writer of Maggot Baits - DEAD DAYS.
Four strangers died that day. Now they live again, forced to hunt down specters just to keep their new bodies charged with the energy now fueling their second chance at life. Any joy they may have had at living again is soon stifled by the dispassionate employer that treats them as disposable combatants with no concern for the unnatural libido and arousal caused by their new bodies' reaction to stressors. Can these ordinary people estranged from violence cope with the murder they must now inflict to survive and endure the flames of lust now burning within? Will they ever truly return to their normal lives, or will their return remain a superficial farce?
This dark action story will be coming soon to MangaGamer.
Description
Live, die, live again.
A group of men and women wake up in a strange place. Complete strangers to one another, each of them is a person who should be dead.
An anonymous figure offers to extend their lives in exchange for eliminating various spirits from the world. Only those like them, who have been raised from the dead, have the ability to find, touch, and ultimately kill these spirits.
Despite being brought back to life, they now find themselves at the mercy of ferocious sexual urges, never knowing when they'll be called to fight, and living in constant fear of their remaining lifespan running out.
Still not free from death, their cruel new existence begins...
Gallery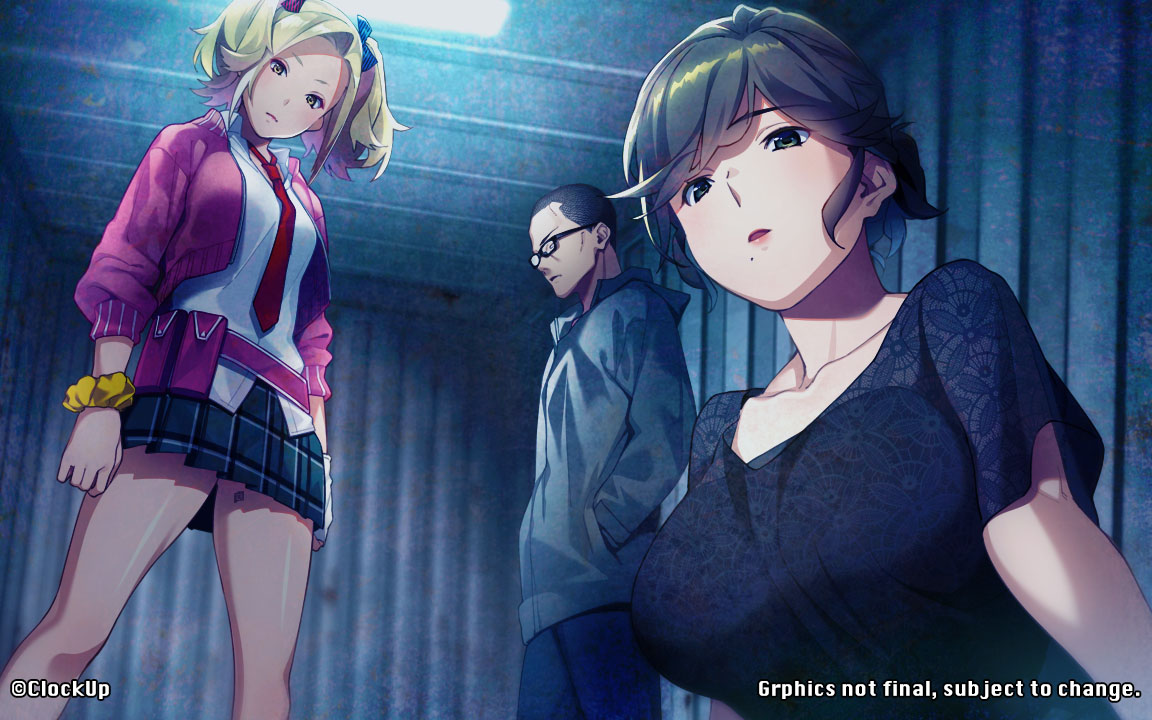 © Copyright 2023 MangaGamer.