Hadaka Shitsuji - Naked Butlers
The infamous BL black comedy, Hadaka Shitsuji (Naked Butlers), is finally coming to the west! The singular vision of diabolical genius, Mito Togo—a game for people who love butlers, by someone who loves butlers. Mada Koubou's debut title has earned itself cult-hit status with its handsome butlers, and its atypical and irreverent take on the BL genre.
Our release will feature not only English text and uncensored artwork, but will also be available on Mac and Linux platforms!
We have a short message from the game's creator, Mito Togo, to introduce the game!
Synopsis
One day, our protagonist suddenly loses his job and when he's at his wit's end, he happens upon a mysterious flyer.
"30,000 yen a day.
A simple job that anyone can do! You can just sit around all day if you want.
Interested parties, please come to the following address."
Dubious, but without a lot of other options, he makes his way to the location where he finds a palatial estate with chalk-white walls and dazzling butlers.
According to the butlers, the owner of the estate is out of town and the butlers must continue to perform their duties even in his absence, so they are searching for a "master" to give them orders. The protagonist's sadistic side begins to awaken as he continues to give them increasingly preposterous orders…
Gallery
Features
Updated Interface
The English release of Hadaka Shitsuji - Naked Butlers features the updated interface from the Double Edition version of the game.
Scene Replay
Similarly, the English release also includes the Scene Replay feature from the latest release of the game. No need to make sure you carefully save before each scene so you can easily revisit them anymore!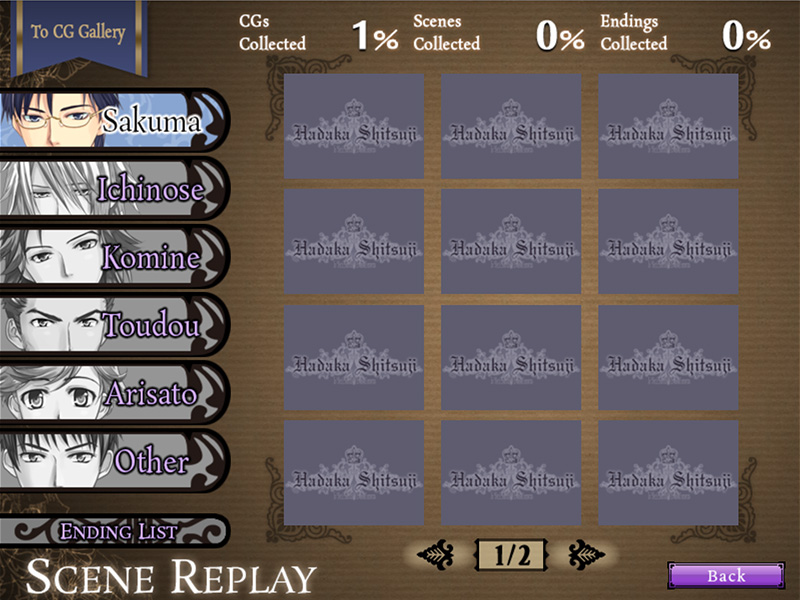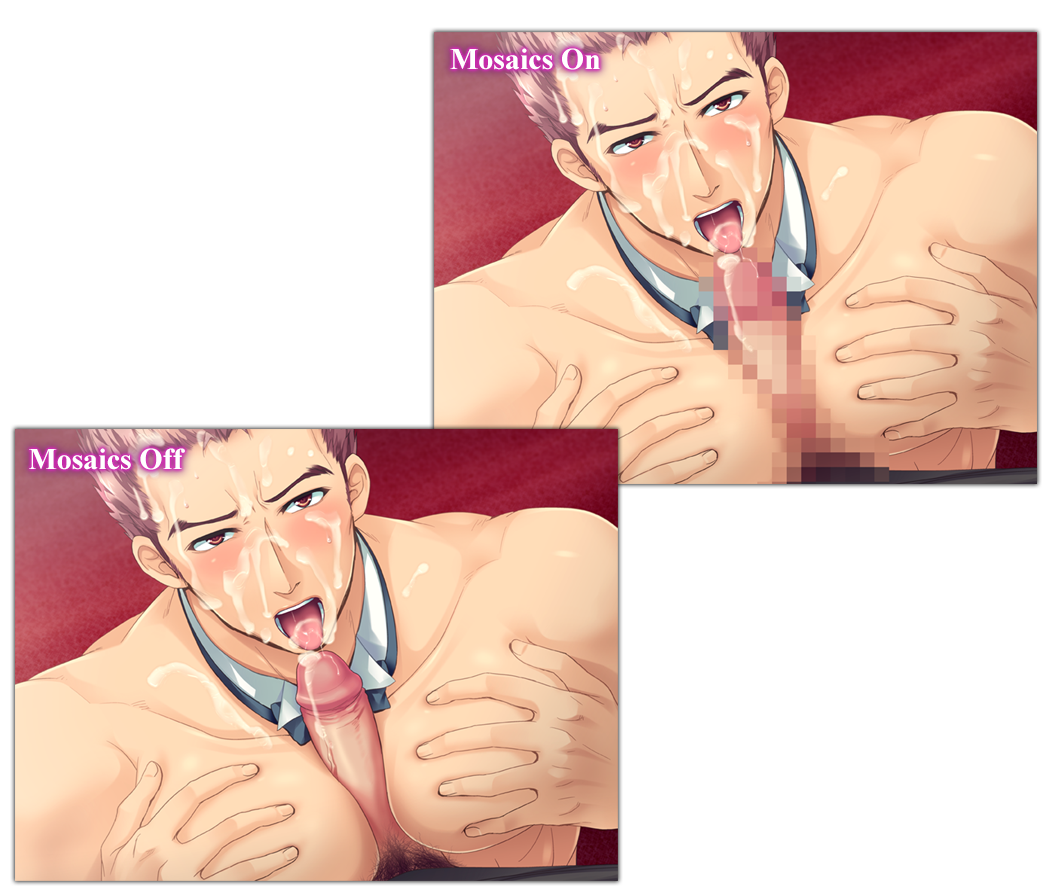 Mosaic Toggle
New to the English release is the addition of a menu option to enable or disable mosaics. You can change it on the fly to suit your preferences.
Details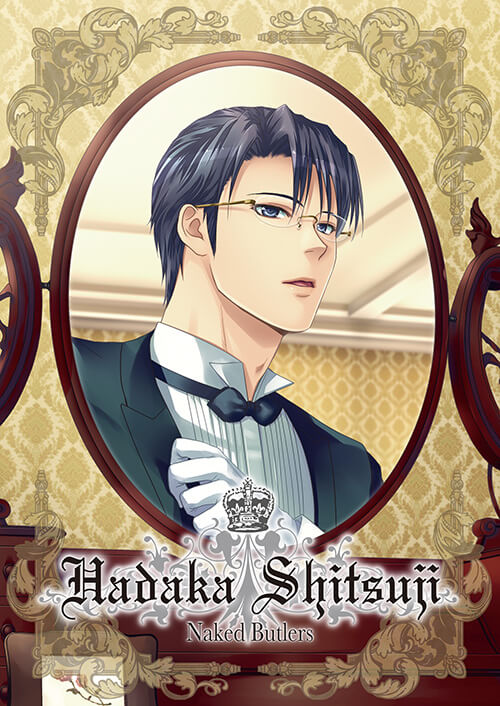 Hadaka Shitsuji - Naked Butlers
Developer:
Mada Koubou
Platform:
Windows 7, 8, 10, Mac, Linux
Language:
English text, Japanese audio (full voice)
Genre:
BL (yaoi), dark comedy, BDSM
Content:
18+ (Explicit sexual content)
Graphics:
800x600, mosaic toggle
Staff
Concept, Script, Art:
Mito Togo
Opening Theme:
"Hadaka Shitsuji"
Composed by FICE
Arrangement & Vocals by Kinpeibai
Background Music:
TakebonG, Aizawa
Buy it now!
© 2017 Mada Koubou