Hana Awase – New Moon
A new otome game series from HuneX and Woga - Hana Awase New Moon.
Spanning across time and realities, Hana Awase is the story of a young woman drawn into the web of the game kasen, played with hanafuda cards. Through playing, she comes to meet five mysterious men, all of whom are elite players and all of whom guard secrets that hold the power to alter her world irreparably.
Each of the four installments in the series offers a different world featuring the same cast of characters -- sometimes identical to previously-encountered incarnations, sometimes profoundly different. As the overarching truth slowly unfolds, the immense scope of the battle being waged through the hanafuda cards becomes visible, and the pursuit of romance and a happy ending becomes more and more complex. Can our heroine and her companions find their way through the turmoil?
These intriguing, dark and romantic tales featuring an outstanding cast of male voice actors will be coming soon to MangaGamer, Steam, and Nintendo Switch in English, Japanese, and Chinese!
Description
After being involved in an accident, she is accepted into Kasen National Academy where "flowers" are enrolled. She isn't very skilled, but she's the type to dive in head first and she knows the world of "Hana Awase," and becomes fully immersed in it. Her hobbies are cooking, sewing, and card games.
She was a first year at Kaibyaku High School until she was involved in an accident and was accepted into Kasen National Academy.
An average girl living in Kure City in the world of immortals—Tokoyo. A bit of a tomboy, she has a straightforward personality. She's the type to say what she thinks. She loves Kasen and would play Hana Utsushi with her childhood friends ever since she was little. She always wanted to go to Kasen, but her mother, Ren, refused, and she gave up her dreams. She enrolled at Kaibyaku High School where the elite go on to Kasen. After the emperor falls in love with her at first sight, she is accepted into Kasen at the imperial court. It's there that the emperor orders her to partner up with Chisen Team's top of the top, Iroha...
Gallery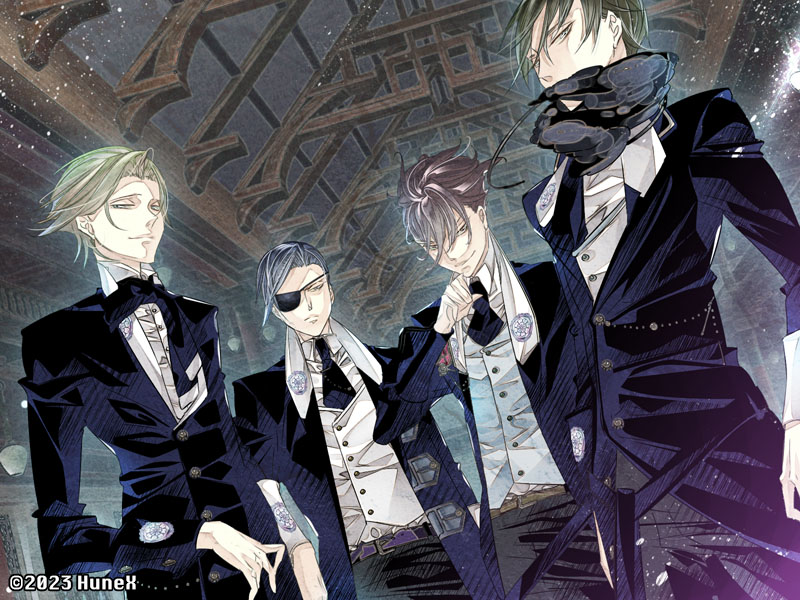 © Copyright 2023 MangaGamer.