Narika Shihoudou
A girl three years younger than Takamaru, and the daughter of his landlord and the head of the dojo he attends, Seigen Shihoudou. Actually a member of the Crescent Moons, she didn't initially participate in combat, but certain circumstances led to her becoming a Blade and throwing herself into a life of sex and fighting.

Though well practiced in martial arts, her personality is that of a normal girl, and she particularly loves anything sweet. She's hit on around town frequently enough to be aware of how cute she is, but still has feelings of inferiority when put next to Haruka's body and personality. Albeit cold at times, she's a caring girl at heart and has positive feelings for Takamaru.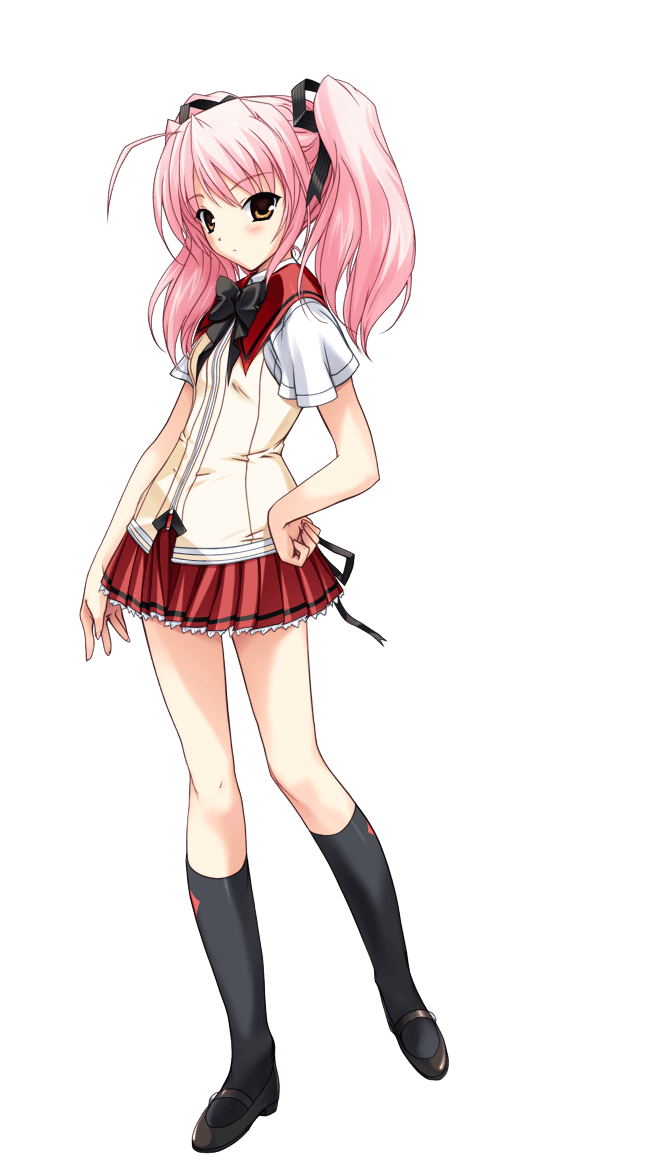 Haruka Takamori
A Blade, the title given to the Crescent Moons' strongest kunoichis, who chased after Noroi from the past into the future. For Takamaru's protection, and to study the current world herself, she began to attend Jippou Academy. Most of the time, she's just a normal girl observing modern society and trying to fit in. Despite being in the same year of school as Takamaru, she's actually older than he is.

Her talent is so great that she achieved the rank of Blade far faster than most, but she could never bring herself to cross the line of giving her past master her chastity, leaving her not truly a Blade at the time she arrived in the modern age.

While normally a kind, warm, big-hearted girl, she becomes an elegant warrior in battle.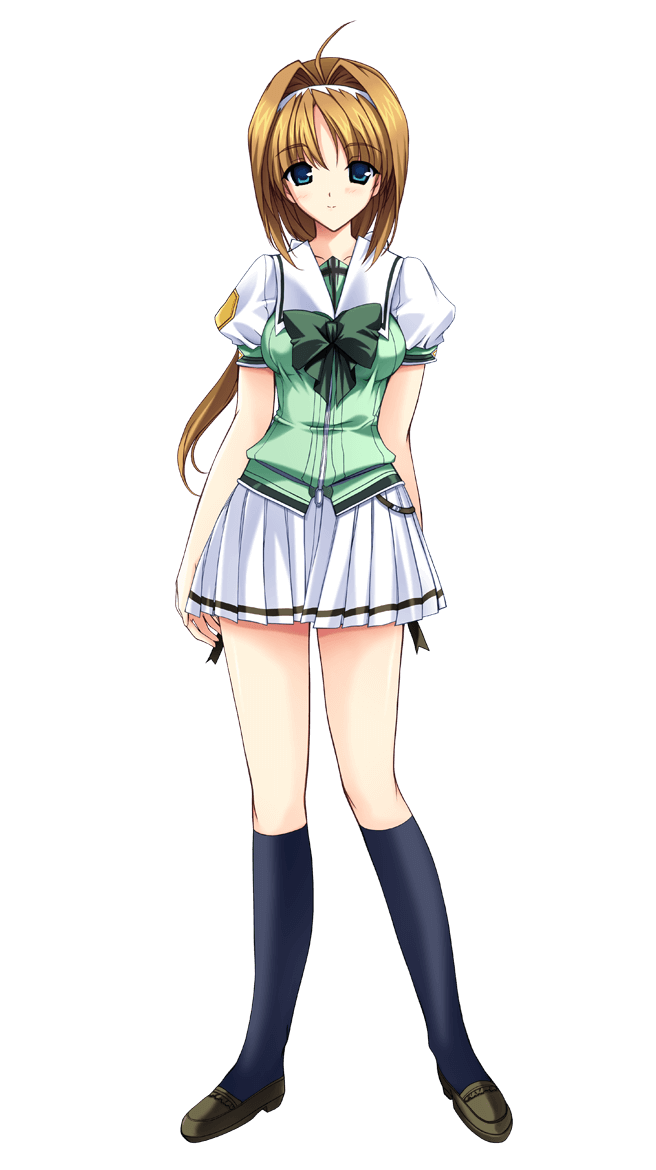 Subaru
A Blade of the Crescent Moons, as well as Haruka's close friend and senior kunoichi. During the effort to stop the Noroi Faction from traveling to the future, she lost to one of their leaders, Ittou Hagane, after which she was imprisoned in Castle Infinity.