Beat Valkyrie Ixseal
the exciting new title in Alicesoft's Beat series - Beat Valkyrie Ixseal!
Oudou Tsuguhiko is a student who believes he is the reincarnation of the Demon King, and is waiting for the time he can fully regain his powers. When that time comes, he is attacked by the valkyrie Ixseal, and further betrayed by his Demonic Chancellor Bezel, who steals six of his powers and leaves him only with lust. Ixseal learns that the Wargrim, Bezel's army, have isolated her from the heavens and her source of power, so she teams up with Tsuguhiko to fight back against them. He is able to power her up so she can fight again, but only by tapping into his power of lust--which she's going to have to play a part in if they have any hopes of winning!
Get ready to take the reins and corrupt this Valkyrie to seize victory in this sexy adventure coming soon to MangaGamer!
Description
Present day.
Oudou Tsuguhiko, the reincarnation of the Demon King, is an aspiring eroge writer. He lives his life as a human student, all while awaiting the day he can reawaken to his full potential and take over the world. However, when that day finally arrives, he is attacked by Ixseal, a Valkyrie tasked with the mission of claiming the Demon King's life. Although he manages to escape, he is betrayed by his loyal subordinate, the demon Bezel, who steals all of Tsuguhiko's dark powers... apart from the power of Lust. With the demons' plot having left Ixseal stranded on Earth, she joins forces with her former adversary Tsuguhiko in order to fight against Bezel's demonic army, the Wargrim. To gain enough strength to defeat these powerful demons, Tsuguhiko must use his power of Lust to give Ixseal energy via "dark guidance" (i.e. engaging in sexual activities with her). Will the Demon King and Valkyrie duo seize victory as they learn to fight and live together? Or will they instead meet a most sticky end?
Gallery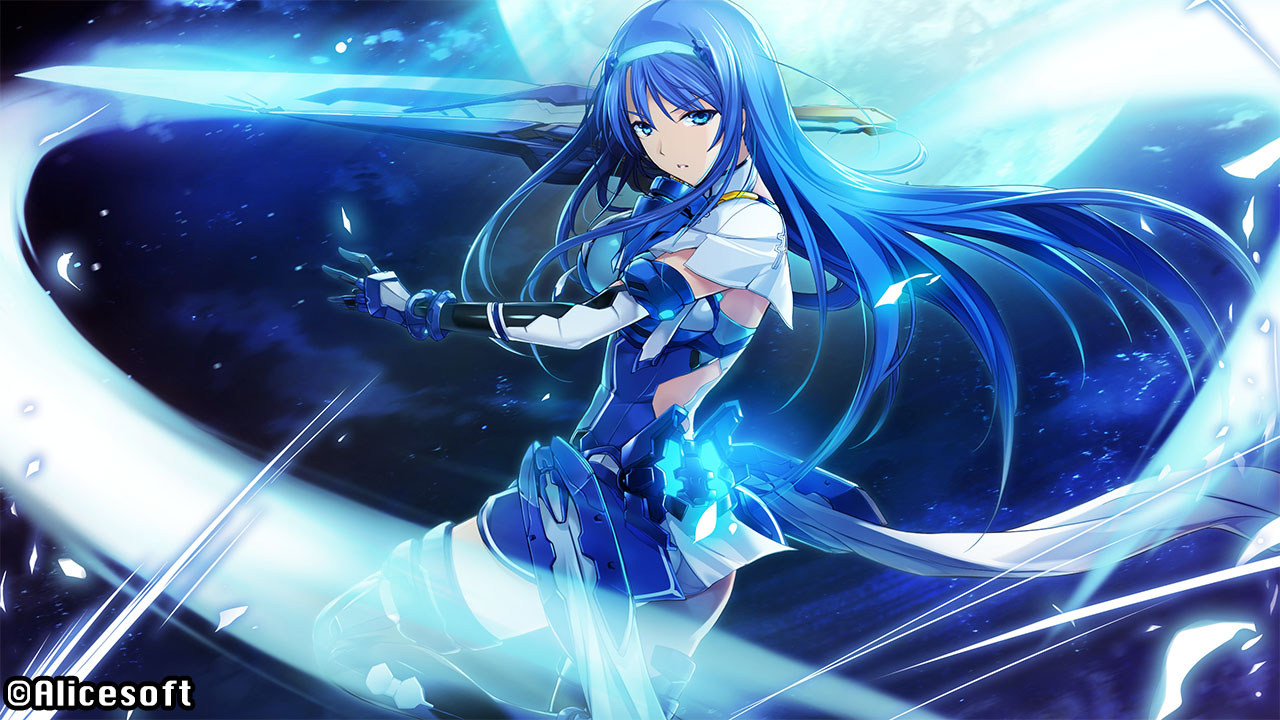 © Copyright 2023 MangaGamer.