Sorcery Jokers
If the world you knew changed overnight, would you be the same? With new powers suddenly at your fingertips, would you do what was right? Twelve years ago, when magic awakened in this world, many faced that question. Chaos reigned as crime waves surged and the government sought to control, shape, and harness this new power. Through their research, society gained Magitronics, powerful tools and conveniences powered by magic, and an Academy for the training of new Casters. Yet even now, others known as OutCasts refuse to bend to the government's control, using their powers as they wish. Which is the proper use of magic? Which faction would you agree with?
Explore this lengthy, battle-action story across six different perspectives, with new scenes and new opportunities opening up as you delve deeper into each character's life in our first title from our new partners at 3rdEye, Sorcery Jokers! Sorcery Jokers will be coming fully uncensored to MangaGamer.com and to Steam with an all-ages version!
Synopsis
Inner yearnings...
Immutable ideals...
Dreams and reality...
One day, all of a sudden, magic came into the world. The existence of magic wasn't a secret known only to a certain few, but was announced by the current government and quickly became common knowledge.
Today, it's an age where magic is used as a resource and has permeated throughout many different fields. A city was founded on Agartha, the island where magic was discovered, and research continues to this day. This is a story about the fates of those who live in this magical world.
Watch as six radically different people find their paths converging...
Mutsumi Haruto, a 9th-Class Caster at the First National Magical Academy. A slightly half-baked boy who can't turn a blind eye to wrongdoing.
Senri, an OutCast. An anonymous inhabitant of the city's nightlife.
Rikudou Asahi, a 9th-class Caster at the Academy. A unique girl facing trials on her way to the Land of Dreams.
Atori Riku, a 10th-Class Caster at the Academy. A CEO's daughter who's not on the same wavelength as her peers.
Kousaki Fiona Annabel, an apprentice sister at the local church. Her smile never goes out.
Noah, the Unknown. A girl spotted on Agartha.
Casters and OutCasts... What fate awaits these two divergent forces?
The miracle of magic which governs the world will shape the fates of those within it.
Gallery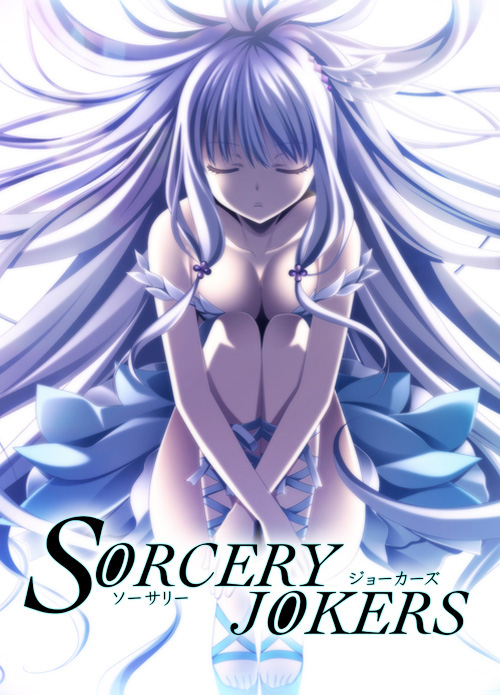 Sorcery Jokers
Developer:
3rdEye
Platform:
Windows 7, 8, 10
Language:
English text, Japanese audio (full voice)
Genre:
Fantasy, action, battle
Content:
All ages/18+
Graphics:
1920x1080, uncensored
Staff
Art & Chracter design:
Makita Maki
Script:
Shimantogawa Seiryuu, Fushichou
Music:
Mamomo
© 2017 3rdEye